Is That Truck Driver Safe?
Is That Truck Driver Safe?
Have you ever wondered, as you passed a heavy truck on the interstate, whether that driver was on top of his game or not, that is, is he as alert as he should be to operate that 18-wheeler?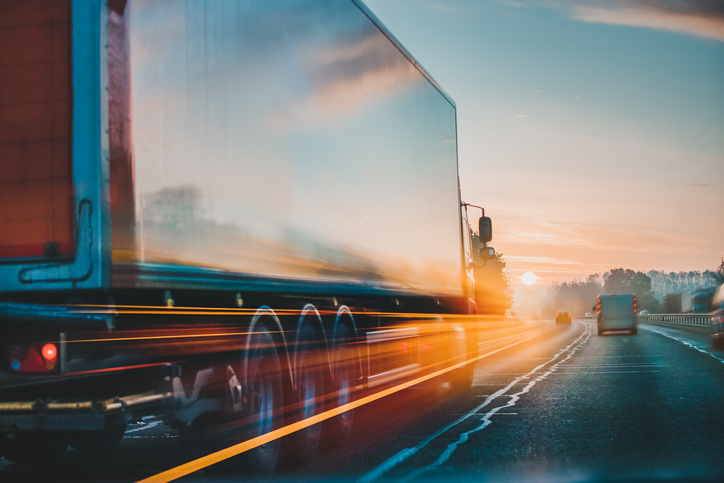 I once had a temporary job for one summer, while attending college in Raleigh, North Carolina routing delivery trucks that ranged in size from local box trucks to larger semi-trailer trucks for longer hauls. I had to keep in mind as I scheduled the trucks, not only their cargo-carrying capacities but also how long the truck driver would be driving and make sure I got him back to home base early enough that he could be loaded up to make a delivery the following day. There are many, seemingly complex hours-of-service rules that are supposed to assure commercial truck drivers remain alert while they operate their semi-trailer trucks with cargo.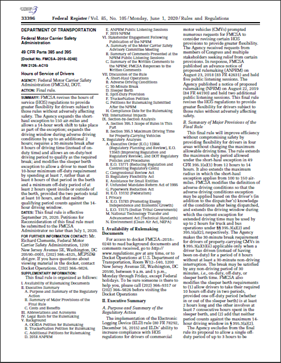 This is a 57-page document that covers many situations, scenarios, and contains a host of exceptions for drivers, such as sleeper berth and adverse weather provisions. One summary of these requirements for commercial and passenger-carrying drivers, which is available in handbooks, flyers and through many public channels, contains verbiage similar to the following:
Commercial Truck Driver Rest Requirements, Property carrier:
11-hour limit:  May drive a maximum 11 hours after 10 consecutive hours off duty
14-hour limit:  May not drive beyond the 14th consecutive hour after coming on duty.
Truck drivers must take at least one 30-minute break after 8 hours of driving
Truck drivers cannot drive more than 60 hours in a seven-day period, or 70 hours in an eight-day period (60/70-hour duty limit)
Truck drivers may restart the 60/70-hour duty limit after they go off duty for 34 straight hours (34-hour restart rule).
Sleeper berth provision:  The 10-hour off-duty period may be split into at least 2 hours non-driving time and 7 hours sleeper berth time.
Adverse Driving Provision:  Drivers are allowed to extend the 11-hour maximum driving limit and 14-hour driving window by up to 2 hours
Short-Haul Exception:  driver exempt if operating within a 150-mile radius of the normal work reporting location, and the driver does not exceed a 14-hour duty period.
An easy way to remember all of this and assure compliance in most cases can be summarized in two sentences:
Maximum 11 hours driving in a 14-hour duty period, then 10 hours off (Note: 14 +10 =24).  A 30-minute break is required after 8-hours of driving.
Just keep in mind that not all circumstances and exceptions are covered in this one statement, and the official document should be reviewed for specific applications.  I eventually wrote a computer program in DOS, complete with disclaimers, that would help my mentor and boss more easily adhere to these simplified requirements after I left that workplace and returned to my university studies.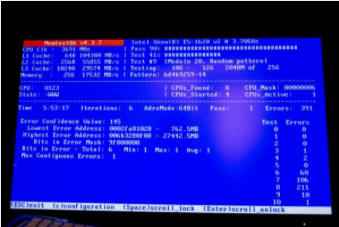 My boss was completely thrilled with the program's performance, and I have sometimes wondered what eventually became of its use.
---
---
About the Author
G. Wayne Maltry, AMT, BSAE, MSME, PE is a consulting engineer with our Columbia, SC office. Mr. Maltry provides consulting services in the following areas: fracture and failure analysis, including finite element analysis; aircraft crash and vehicle collision investigation and reconstruction; origin and cause of air and land vehicle, structure and equipment fires; machinery scope of damages; assessment of appliances, machinery, vehicles and equipment (including HVAC); evaluation and analysis of process equipment, plumbing and piping; industrial accident analysis; and lightning damage assessment. You may contact Wayne for your forensic engineering needs at wmaltry@edtengineers.com or (803) 791-8800.
Learn about how EDT Forensic Engineering & Consulting approaches cause of damage, and forensic engineering by assigning a file today.