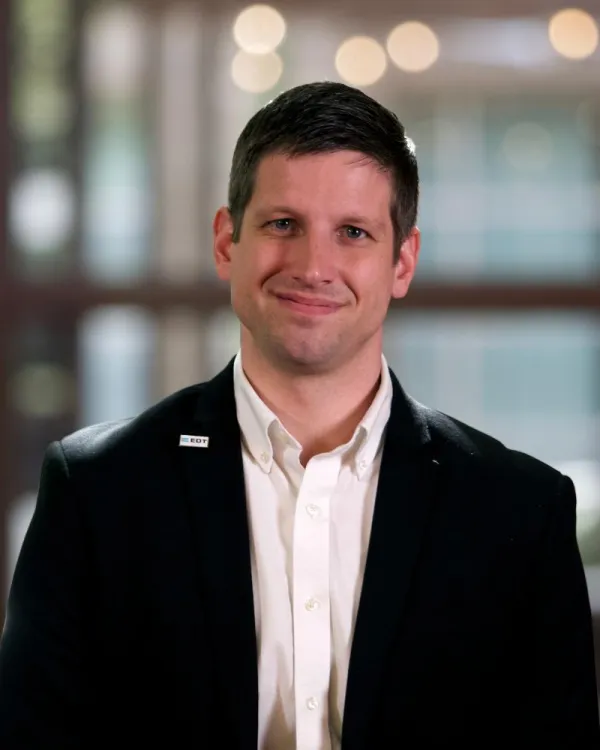 130 Seaboard Lane
Suite A7
Franklin, TN 37067
United States
Michael W. Dickenson, P.E., CFEI, CVFI
Consulting Engineer
Mr. Dickenson has always been fascinated with machinery and heavy equipment, even working for Caterpillar before attending college. As an undergraduate, he participated in an internship at Oak Ridge Lab where he was exposed to new building technologies and HVAC designs. Mr. Dickenson earned a bachelor's degree in mechanical engineering from Tennessee Tech University with an emphasis on HVAC, thermodynamics, and fluids. Prior to joining EDT, he worked in a mechanical and plumbing design firm providing construction documents for projects such as commercial offices, restaurants, and multi-family housing.

He provides technical consultation and analysis on commercial, industrial, and residential incidents involving mechanical and heavy equipment. His services include origin and cause, failure analysis, damage assessment, interpretation of codes and standards, and evaluation of fire and explosion origin and cause.
When not at work, Mr. Dickenson spends his time with his wife on their farm. He enjoys rebuilding tractors and equipment of all sizes, as well as home improvement projects.
State Licenses
Mr. Dickenson is a licensed professional engineer in the following states: Alabama, Arkansas, Florida, Georgia, Illinois, Indiana, Kentucky, Louisiana, Massachusetts, Michigan, Minnesota, Mississippi, Missouri, New Jersey, North Carolina, Ohio, Tennessee, and Texas. He also has a NCEES MLE Record 15-183-97.