How Old is Old?
When I graduated from college in 1981, I was full of fire and ready to save the world. At the time, old to me was anyone over 40. Now, 39 years later I'm in my early 60's, and old to me is someone in their 80's. So age is relative to many of us. However, that is not the case for electrical equipment.
When working on scope of damage/value of loss files, I am frequently asked how long should electrical equipment last? My standard answer is with proper maintenance most electrical equipment, other than motors and generators, should last between 40 and 50 years. S.D. Myers, a transformer maintenance company, opines in their book "50+ Years - Transformer Maintenance Guide" that with proper maintenance an oil-filled power transformer should last well past 50 years. However, over time industry has found most transformers don't reach 50 years, and 30-40 is more the norm. For motors and generators, because they are actually mechanical machines they suffer from long term wear, so their lifespan tends to be more in the timespan of 20-30 years.
However, sometimes, when investigating losses, you stumble upon something that is surprising. I was tasked with a fire origin and cause in a lumber yard. Upon first look it was obvious this was an arcing event in some 480 Volt switchgear, not actually a fire. So I opened one of the cubicles that was undamaged and found this: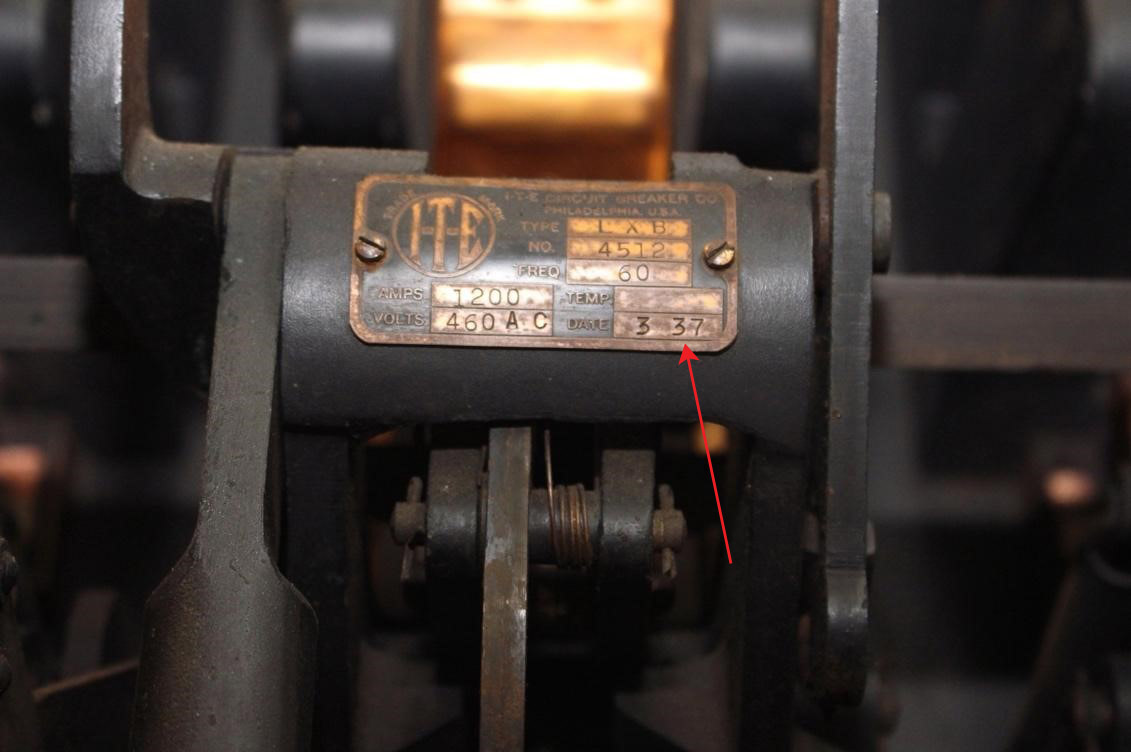 Note the date - March of 1937! This switchgear was 20 years OLDER than myself. I asked if the switchgear was original to the lumber yard and was told it was bought used in the 1970's and had been working great since then. The sad thing was the arcing event damaged the switchgear beyond repair as can be seen here: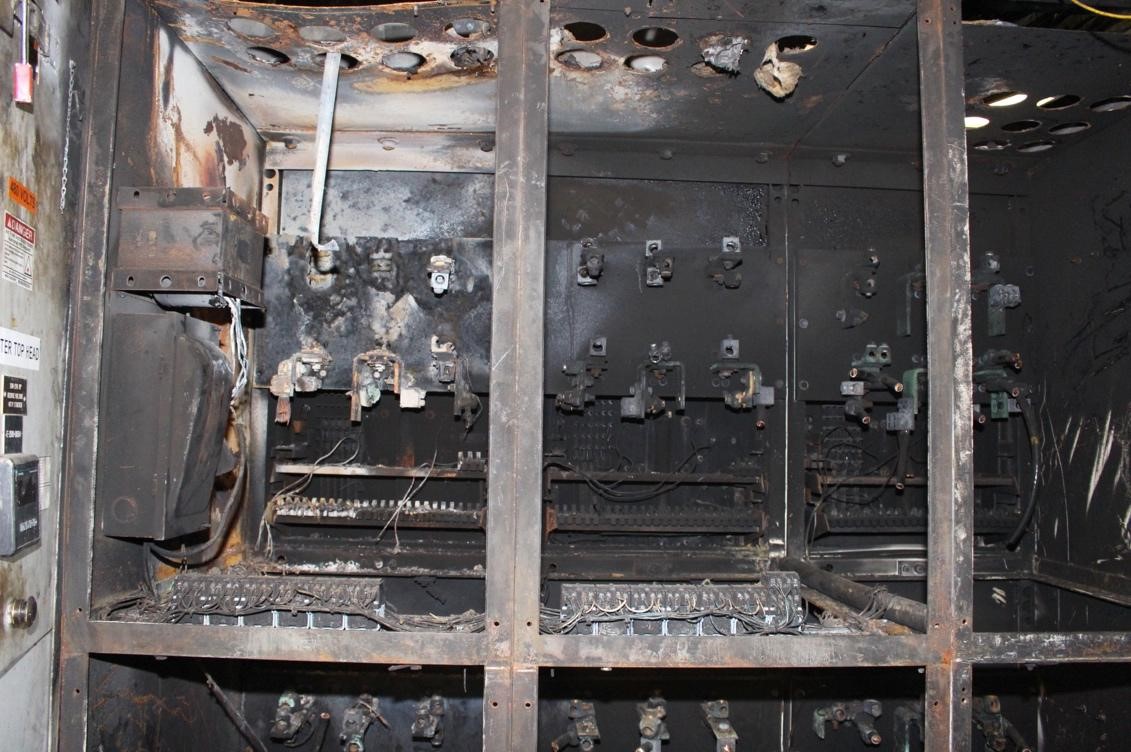 However, there is a happy ending to this story. I contacted a company who specializes in rebuilding old switchgear. While they indicated the gear was not restorable for in-service use, they wanted to purchase it, clean it up, and put it in their showroom. So next time you think something is too old, think again, it might be just right!
---
About the Author
Albert M. Rose, P.E., B.S.E.E. is a consulting engineer with our Orlando Office. Mr. Rose provides consulting services in electrical power transmission, distribution and control, including electrical root cause failure analysis and fire origin and cause investigation. This work often involves damage assessment and repair/replacement analysis. You may contact Al for your forensic engineering needs at amrose@edtengineers.com or (407)865-9900.
Learn about how EDT Forensic Engineering & Consulting approaches construction assessments, scope of damage, and forensic engineering by assigning a file today.