Glenn M. Armstrong, M.S.M.E., P.E., Recognized By The American Petroleum Institute (API) For 30 Years of Service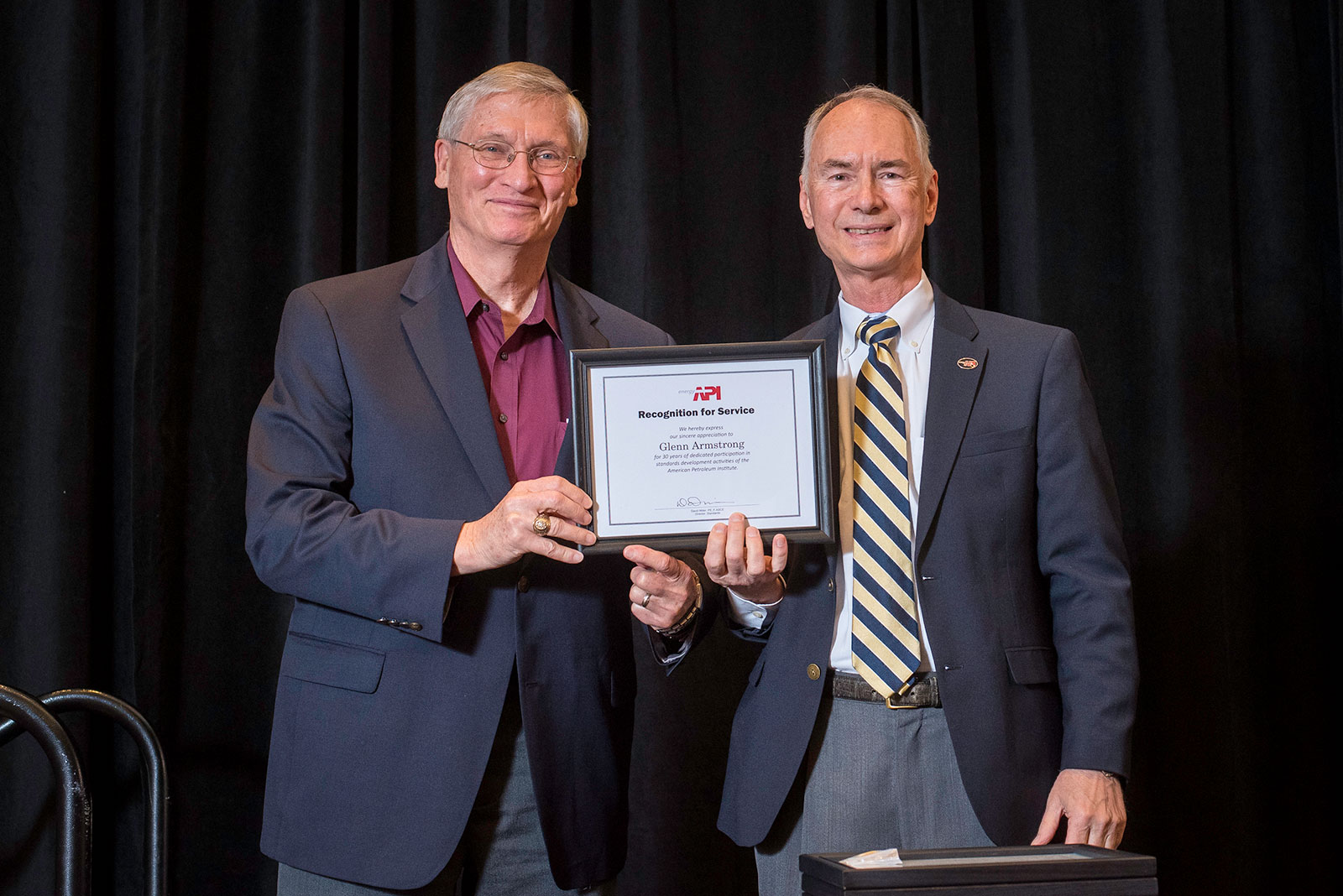 During the 2018 Exploration and Production Standards Conference on Oilfield Equipment and Materials held in Denver, Colorado, Engineering Design & Testing Corp. (EDT) Engineer Glenn Armstrong, M.S.M.E., P.E. was presented with a 30-year award for participation in API standards activities.
Glenn commenced involvement with API standards subcommittees and task groups in 1988 when he found calculation errors in a table that listed the performance properties of drill pipe tool joints in a recently published standard update.  Since then, he has participated as an industry expert in the areas of oil country tubular goods (OCTG), drill stem elements and drilling equipment and structures.
In addition to his work with API, Glenn is a 30-year member of NACE International - The Corrosion Society where he participates in specific technology groups for standards related to metallurgy, corrosion, high temperature applications and oil and gas production and refining.  Glenn is also a life member of the American Society of Mechanical Engineers (ASME) International and long-term member of the American Society of Nondestructive Testing (ASNT) and the American Welding Society (AWS).
Glenn has been with EDT since 1989 and consults on analysis of failures, inspection and testing, and repair of damage in the areas of oil & gas exploration and production, refining, petrochemicals, heavy chemicals, fertilizer, fine chemicals, power generation, industrial gas and related industrial facilities.
Tags: