Determine Source of Soot in Home
I was asked by an adjuster to examine a residence that had soot buildup throughout the residence (see Figure 1). The homeowner was convinced it was the 4-year old oil-fired boiler because 4 years earlier a cracked boiler heat exchanger had produced some soot in the residence. The boiler produced hot water for use in the air-handling unit hot water coil.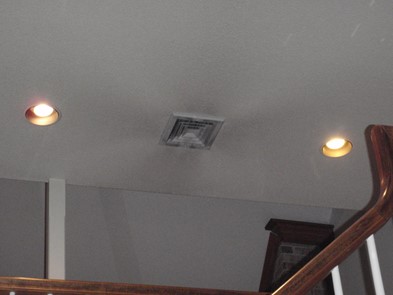 After a quick examination of the boiler (Figure 2) it was clear that the boiler was not the source of the soot as it appeared that the boiler was as clean as the day it had been installed. The source of the soot should have the largest concentration of soot product.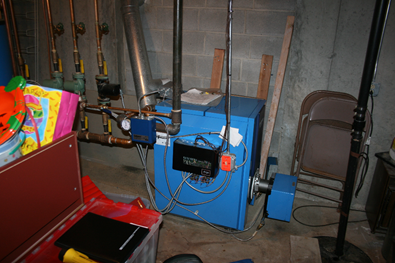 During a walk-through of the residence, a large amount of soot product was noted above a fireplace that contained a ventless gas-fired log set (Figure 3). The logs in a gas-fired log set are intended to be positioned in a manner in order to avoid contact with the log-set flame. Figure 4 shows the logs positioned in a manner that was not consistent with the manufacturer's instructions. Flame contact with objects, such as the log set, will cause soot build-up if the logs are not positioned as directed by the manufacturer.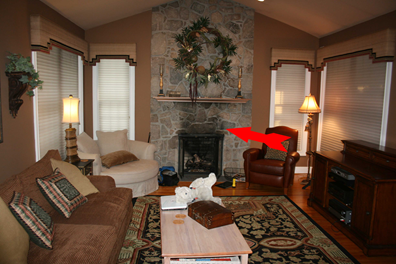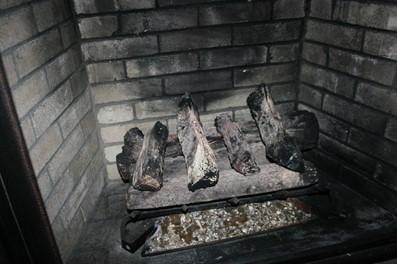 The arrow in Figure 5 identifies a significant build-up of soot on the log-set. The fireplace in which the log-set was installed also had a neutral draft as a result of the low heat produced by the gas-fired log-set, therefore much of the soot produced by the gas-fire log-set entered the residence living space instead of being vented through the fireplace chimney. A nearby return air duct allowed the air-handling unit to disperse the soot throughout the home.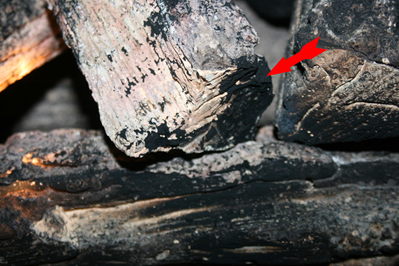 Therefore, the residence was not damaged by soot produced by the boiler but had been produced by the flames of the gas-fired log-set contacted the log-set as a result of the logs not being positioned in a manner as instructed by the manufacturer. The soot was introduced into the residence as the result of a neutral draft at the fireplace chimney and dispersed throughout the residence by the residence air-handling unit.
---
About the Author
Thomas W. Dombrowski, P.E. is a consulting engineer with our Hartford, Connecticut office. Mr. Dombrowski provides consulting services in the analysis of matters involving machinery and mechanical systems. You may contact Tom for your forensic engineering needs at twdombrowski@edtengineers.com or (860) 285-8000
Learn about how EDT Forensic Engineering & Consulting approaches cause of damage, and forensic engineering by assigning a file today.
Tags: