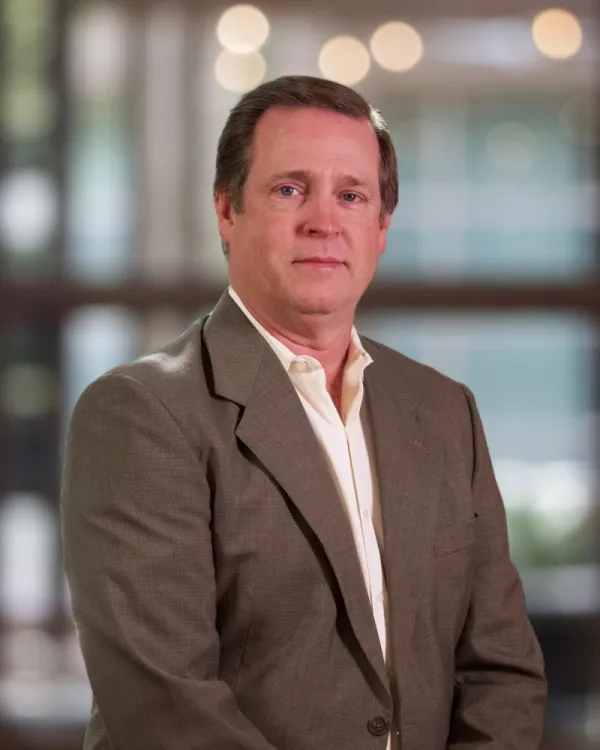 2748 Alton Road
Suite 104
Birmingham, AL 35210
United States
Charles E. Whitley, P.E.
Consulting Engineer
Mr. Whitley is a civil/structural consulting engineer in Birmingham, Alabama. Mr. Whitley provides consultation related to the design and construction of industrial, commercial, and residential structures; failure analysis; damage assessment; and expert testimony. Over the years, he has worked on a wide range of industrial and commercial projects including construction defect inspections, litigation support, and numerous other types of work.
Recent projects include work to determine the cause and scope of damage to a collapsed parking deck in south Florida, a review of the design and construction of a marine research facility in South Carolina with numerous reported design and construction defects, and the analysis of both the design and construction of an automobile manufacturing facility in Alabama that was experiencing excessive settlement.
Mr. Whitley has experience in storm-related damage assessment, including wind versus flood water evaluations.  He has analyzed hurricane and tornado-related damages to various types of structures throughout the Southeast.
Prior to joining ED&T in 1999, Mr. Whitley performed civil/structural design and construction management work on projects with the pulp and paper industry and the chemical production industry.  He is a graduate of the University of Alabama at Birmingham.
State Licenses
Mr. Whitley is a licensed engineer in the following states: Alabama, Arkansas, Florida, Georgia, Louisiana, Michigan, Mississippi, North Carolina, and Tennessee.