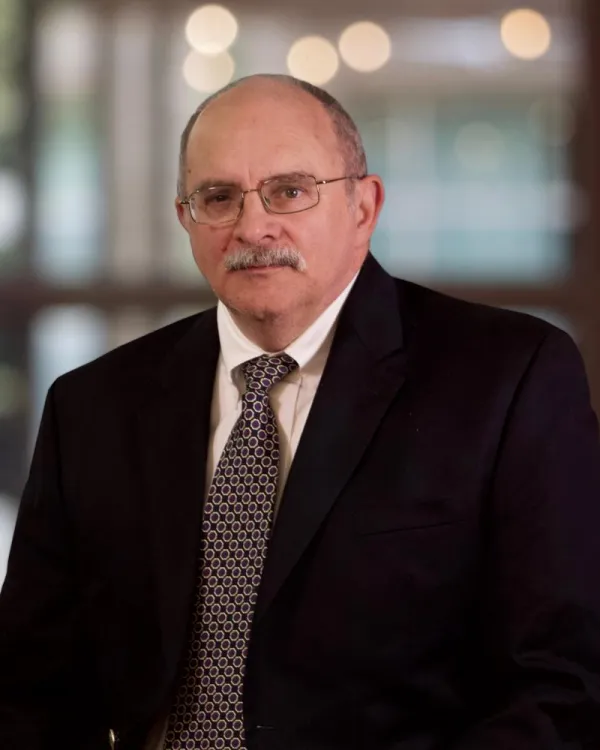 2748 Alton Road
Suite 100
Birmingham, AL 35210
United States
Office: (205) 838-1040
Richard T. Edwards, P.E.
Consulting Engineer
Engineering Fields
Mechanical
Materials/Metallurgical
Since graduating from North Carolina State University in 1980, Mr. Edwards has provided consultation in the analysis and selection of materials, analysis of fractures, metallurgical analysis, materials processing, and evaluation of industrial processes toward resolution of industrial failures and accidents.
In 1983, his career was interrupted when he joined the U.S. Navy Nuclear Power Program as a commissioned officer onboard a fleet ballistic submarine. He eventually returned to his consulting career and helped establish ED&T's Birmingham office. Mr. Edwards also set up the laboratory which supports the consulting and testing activities in the Birmingham District Office. Following the terrorist activities of 9/11, he returned to active duty for one month to assist with the mortuary affairs of U.S. Navy victims. He retired from the U.S. Navy reserves in 2003.
When not working, Mr. Edwards is active in the choir at his church and supports his son's high school band activities by cooking at the Friday night football games. He actively works with Birmingham's Habitat for Humanity.
State Licenses
Mr. Edwards is a licensed engineer in the discipline of metallurgical engineering in Alabama, Florida, Kentucky, Louisiana, Mississippi, South Carolina, Tennessee and Texas. He is licensed in civil engineering (by exam) in the state of Alabama.