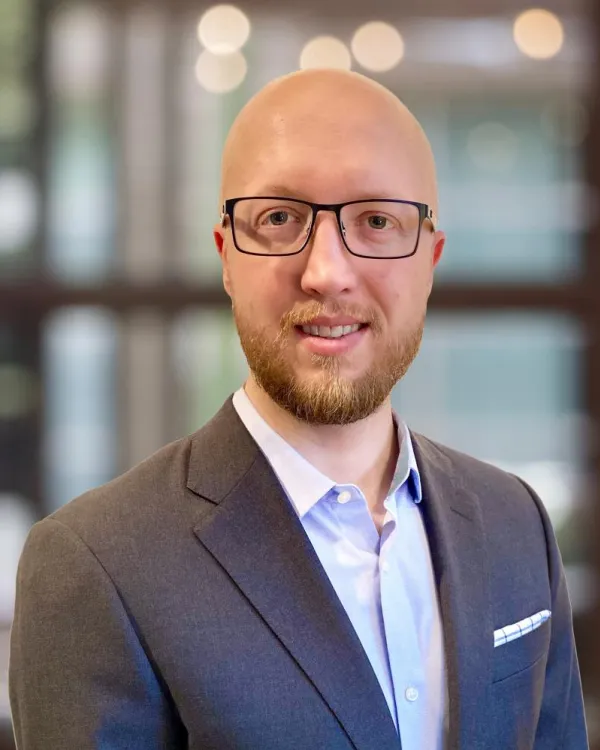 PO Box 1233
Cherry Hill, NJ 08034
United States
Office: (856) 662-0070
Jeffrey A. Groves, P.E.
Consulting Engineer
Mr. Groves is a mechanical engineer providing root cause analysis, scope of damage, and value of loss consultation for industrial, commercial, and residential incidents involving equipment, machinery, and systems. Prior to joining EDT, Mr. Groves spent over 15 years in the nuclear and commercial power generation industries, with a focus on the mechanical/structural design and manufacturing of pressure vessels and piping including shell-and-tube heat exchangers, steam surface condensers, and air-cooled condensers. He also led mechanical efforts in the research and development, design, analysis, and licensing of a next-generation nuclear reactor and containment structure for a modularized nuclear power plant. Mr. Groves' prior experience involved the design of high-speed packaging equipment for the food and beverage industry, as well as the design and manufacturing of high-precision components for explosive ordnance products.
Raised in rural Colorado, Mr. Groves started gaining hands-on experience at 14 years old on his uncle's ranch while operating, maintaining, and repairing equipment such as tractors and livestock handling systems. As his mechanical aptitude grew, so did his desire to learn more about the engineering behind mechanical equipment and systems, inspiring him to pursue a Bachelor of Science in Engineering Technology from Temple University in Philadelphia, Pennsylvania. Through education and experience, Mr. Groves has become a trusted mechanical engineer with a broad technical background in design, analysis, manufacturing, ASME Code compliance, and R&D.
State Licenses
Mr. Groves is a licensed professional engineer in the following states: Connecticut, Delaware, Maryland, Massachusetts, New Jersey, New York, Pennsylvania, Texas, Virginia, and West Virginia.